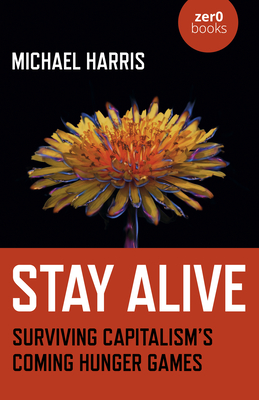 Stay Alive
Surviving Capitalism's Coming Hunger Games
Paperback

* Individual store prices may vary.
Description
When The Hunger Games series began in 2008, many commentators lumped it in with other young adult genre fiction. But The Hunger Games was always more political. It's since become the defining story for a generation that's grown up with economic crisis and never ending war. An uber-rich ruling class gorge themselves in their gleaming high-tech Capitol, while working people are left behind to survive in exploited districts. Revolution is a forgotten hope kept at bay by brutal policing, aching poverty, and rigid class segregation. Suzanne Collins' dark vision has only become more relevant as The Hunger Games generation are thrown into an arena of increasingly brutal competition from which it seems like there is no escape, amid the climate crisis, global pandemics, rampant inequality, authoritarianism, media misinformation, and violence and cruelty as TV spectacle. It's no wonder the story continues to resonate. Stay Alive uses the story to shed light on our own age of extreme inequalities and climate collapse, in which elites use state power, compliant media, and violent spectacle to pacify their populations. The elite endgame is leading us towards our own version of Panem, an authoritarian state order we'll call Capitolism. The world is catching fire. Elites have no intention of burning with us. And yet there is hope, which Michael Harris finds for his readers in revolution and radical solidarity, in the anti-authoritarian, empathetic, cooperative politics of a generation that has no choice but to rebel.
Zero Books, 9781789046113, 216pp.
Publication Date: May 1, 2021
About the Author
Michael Harris is an independent writer and researcher who has worked in education, government, public services and urban planning. His work has been featured in national media including BBC News, The Guardian and The Times. Most recently he has focused on planning for future trends such as climate change, population growth, economic and technological disruption, and the collapse in trust in political institutions. He is based in Chiang Mai, Thailand.