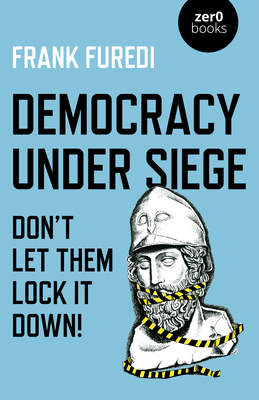 Democracy Under Siege
Don't Let Them Lock It Down!
Paperback

* Individual store prices may vary.
Description
Democracy Under Siege outlines the long history of anti-democratic thought, explains why hostility to democracy has gained momentum in the current era, and offers a positive affirmation of the principle and the value of democracy.Frank Furedi examines the frequent claim that democracy is a means to an end rather than an important value in and of itself. The prevalence of this sentiment in the current era is not surprising, given that the normative foundation for democracy is fragile, and there is little cultural valuation for this outlook. Until recently, virtually every serious commentator paid lip-service to democracy. However, in recent times the classical elitist disdain for democracy and for the moral and intellectual capacity of the electorate has acquired a powerful influence over public life.
Zero Books, 9781789046281, 168pp.
Publication Date: November 1, 2020
About the Author
Dr. Frank Furedi is an emeritus professor of sociology at the University of Kent and Senior Research Fellow at the Twenty-First Century Institute in Budapest. Author of more than 20 books, translated in 16 languages, Furedi's studies have been devoted to an exploration of the cultural and sociological study of fear, risk-taking, parenting, and therapy culture. He lives in Faversham, UK.
or
Not Currently Available for Direct Purchase