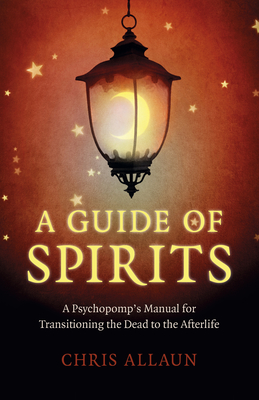 A Guide of Spirits
A Psychopomp's Manual for Transitioning the Dead to the Afterlife
Paperback

* Individual store prices may vary.
Description
Learn the magick of energy healing for those on their sacred journey into the land of the ancestors. A Guide of Spirits teaches us how to guide the dying to the land of the ancestors in a way that is balancing and healing. It teaches us how to help the person who is transitioning energetically and spiritually prepare for their final journey to the afterlife. Chris Allaun also shows the witch and healer how to escort earthbound spirits to the ancestral lands so they may find healing and rejuvenation. This is a step-by-step 'how to' book to help every witch, healer, and shaman lend comfort and compassion to the dying.
Moon Books, 9781789046601, 224pp.
Publication Date: October 1, 2021
About the Author
Chris Allaun has been studying witchcraft and magick since 1992. He is one of the founders and ministers of The Fellowship of the Phoenix. He is an initiate of Traditional Witchcraft and the OTO. He also carries the chanupa, the sacred pipe in Lakota spirituality. He teaches classes on shamanism, witchcraft, necromancy, and energy healing. He lives in Chicago, IL.