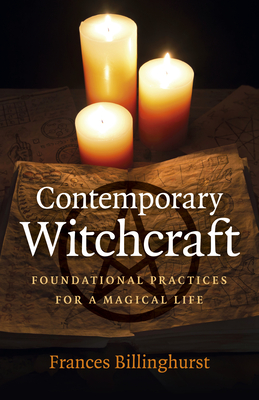 Contemporary Witchcraft
Foundational Practices for a Magical Life
Paperback

* Individual store prices may vary.
Description
'A fabulous book for the beginner to know the difference between the pagans' Wicca and witchcraft as we in the initiated priesthood understand it. Scholarly researched and using examples of Billinghurst's training and perception of ritual and magic. Billinghurst's chapters on meditation exercises and tips to find a coven are not to be overlooked. This book is a new look at an often-misunderstood perception of Witchcraft.' Murray Langham Alexandrian Initiate, Business owner and author There are an abundance of approaches to witchcraft and modern Wicca today with many encouraging an anything goes approach, opposed to what Gerald Gardner, the founder of modern witchcraft, set out. Contemporary Witchcraft: Foundational Practices for a Magical Life offers an alternative for the seeker who wishes to gain a deeper understanding of a more traditional approach to the Craft. By tapping into the essence of the teachings handed down by Gardner, and later Alex Sanders, this book provides the reader with invaluable tools and techniques that will enable them to set a foundation upon which to build their ongoing magical and spiritual practice. Regardless of whether the seeker is interested in joining a coven or not, contemporary witchcraft is about dedication and devotion in order for the greater mysteries to be revealed. Contemporary Witchcraft: A Foundation for the Magical Life offers an insight into how the non-initiate can achieve this in their own practices.
Moon Books, 9781789046649, 264pp.
Publication Date: August 1, 2021
About the Author
Frances Billinghurst is an initiated witch, ritualist and healer. She runs workshops on metaphysics, mythology and the occult. Frances is the author of several books, and she is the editor of Call of the God: An Anthology Exploring the Divine Masculine within Modern Paganism. She lives in Parafield Gardens, South Australia.