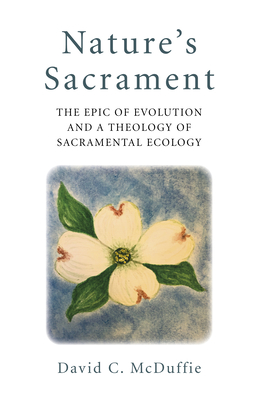 Nature's Sacrament
The Epic of Evolution and a Theology of Sacramental Ecology
Paperback

* Individual store prices may vary.
Description
In a sacramental ecology, divine grace is to be found in the evolutionary emergence of life. The 'Epic of Evolution' is the scientific story that reveals that we live in an approximately 14 billion year old universe on a planet that is approximately 4.6 billion years old and that we are a part of the ongoing process of life that has existed on Earth for roughly 4 billion years. Nature's Sacrament focuses on the religious and ecological significance of the evolutionary epic in an effort to seamlessly connect the ecological value attributed as a part of an understanding of the evolutionary connectedness of life on Earth, with the Divine grace understood to be present in Christian sacramental worship. David C. McDuffie is a faculty member in the Religious Studies Department at the University of North Carolina at Greensboro where his primary teaching schedule includes courses in World Religions, Religion in America, Christian History, Religion and Environment, and Religion and Politics. Broadly, his research and teaching interests involve the subject area of Religion and Culture, which includes but is not limited to the relationships between religion and politics, science, and health care. This is his first book.
Christian Alternative, 9781789047172, 136pp.
Publication Date: October 1, 2021
About the Author
David C. McDuffie is a Senior Lecturer in the Department of Religious Studies and a member of the Environment and Sustainability Program Advisory Council in the Department of Geography, Environment, and Sustainability at the University of North Carolina at Greensboro. He is also a Fellow at The Center for Religion and Environment at Sewanee. His work revolves around the interdisciplinary conversations between religion and the natural sciences and the ways in which these conversations contribute to ecological conservation and public health. He lives in Mebane, NC.