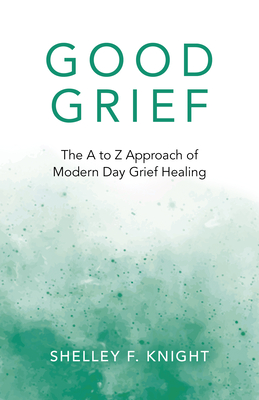 Good Grief
The A to Z Approach of Modern Day Grief Healing
Paperback

* Individual store prices may vary.
Description
An inspiring companion for your journey through grief. Grief is closely associated with death, but can be triggered when we lose anything with which we have an emotional connection. Much that can be read about the grieving process is outdated and can serve an injustice to our rapidly evolving, modern society. In conjunction with recent medical and societal advancements, new and complex presentations of grief have arisen. As a result, our own journey through grief must also evolve in order for us to effectively heal and even flourish as a result of our experiences surrounding loss. Delivering an eclectic blend of medical and spiritual observations and teachings, Good Grief: The A to Z Approach of Modern Day Grief Healing addresses life as well as death, and provides a practical guidebook for your unique grief journey. It goes beyond the conventional views that we are just a physical body, aiming to enlighten and encourage the reader to use the tools within the pages to bring about a collateral beauty that reveals great strength, personal growth, and spiritual emergence.
O-Books, 9781789047332, 264pp.
Publication Date: October 1, 2021
About the Author
Shelley F. Knight is a once upon a time nurse and clinical hypnotherapist turned writer who provides an eclectic blend of clinical, holistic and spiritual expertise in her specialist subjects of positive changes, spirituality, and grief. She is a freelance writer for international online and print magazines, notably Thrive Global, Elephant Journal, Purpose Fairy and Healers magazine. She lives in Northampton, UK.