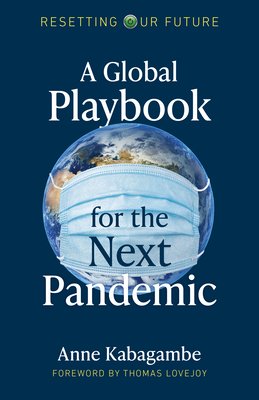 A Global Playbook for the Next Pandemic
Paperback

* Individual store prices may vary.
Description
The health and economic devastation caused by COVID-19 has revealed that most countries' national health systems are inadequate to cope with pandemics. These are global challenges that call for global responses. At the heart of this book is a bold new proposal to create a global pandemic playbook that can be quickly deployed when the next pandemic strikes. Countries and their experts must collaborate to create early warning systems, preparedness, prevention, responses and containment. But who should pay the cost? Anne Kabagambe, a former Executive Board director for the World Bank Group, explores the options, and argues that to fail to learn from COVID-19 and neglect to create a global playbook now would cost far more when the next pandemic strikes.
Changemakers Books, 9781789047592, 96pp.
Publication Date: October 30, 2020
About the Author
Anne Kabagambe served as an Executive Director at the World Bank Group from 2016 to 2020. She was responsible for a constituency of 22 African nations as well as fiduciary responsibilities as a member of the Budget Committee, the Committee on Development Effectiveness, the Pension Benefits Committee, and co-chaired the Board's Gender Working Group. She is a citizen of Uganda, but now lives in Washington, District of Columbia.