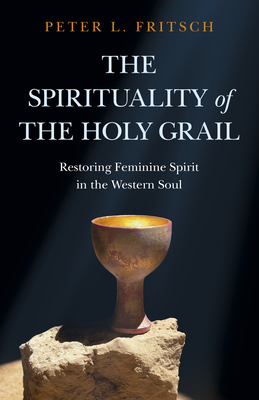 The Spirituality of the Holy Grail
Restoring Feminine Spirit in the Western Soul
Paperback

* Individual store prices may vary.
Description
The Spirituality of the Holy Grail utilizes the mythology of the search for the Holy Grail as an outline for talking about the nature of the human soul, how it functions, how it is wounded, how it can heal. Peter L. Fritsch shows the reader how to recognize evil, and deal with its reality, without succumbing to non-Christian duality, or simplistic black and white thinking.
Christian Alternative, 9781789047714, 368pp.
Publication Date: March 1, 2022
About the Author
Peter L. Fritsch is a workshop teacher, writer, Episcopal priest and spiritual director who touches people from all walks of life and spiritual traditions. Fritsch writes in the areas of healing prayer, dreamwork, honoring intuition, feminine spirituality, and life in Hungary. He teaches workshops on the inner life throughout the United States and Europe. He lives in La Mesa, CA.