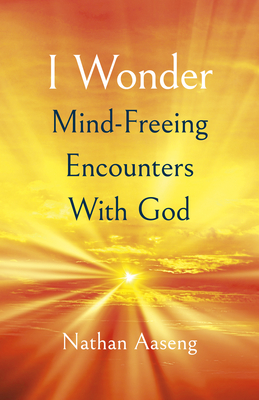 I Wonder
Mind-Freeing Encounters with God
Paperback

* Individual store prices may vary.
Description
'Nathan Aaseng asks the "God questions" about which many of us wonder but rarely have the honesty to explore. Weaving together story, life experience, science, humor, and hope, Aaseng stitches together a quilt of Christianity that faithfully lifts up the God of grace and pointedly rejects the easy answers of popular religion. With the heart of a pastor, the wit of a humorist, the eloquence of a bard, the clarity of a scientist, and the depth of a theologian, the reader is led onto holy ground to see the God of mercy, justice, and love. Laypersons will be enlightened. Clergy will delight in the way Aaseng addresses the ponderings of their flocks with the solid grounding of Scripture.' Duane Pederson, former Lutheran bishop and Visiting Professor at Yale Divinity SchoolMany Christian leaders today promote rigid doctrine that says, "Never doubt. Never question". This insistence has been demonstrably disastrous for the church because the first step in any faith formation is to wonder. Nathan Aaseng revives the gift of wonder in seeking a fuller, more awesome experience of God. It welcomes unsettling questions, that are too often dismissed with pat answers.
Christian Alternative, 9781789047776, 244pp.
Publication Date: December 1, 2021
About the Author
Nathan Aaseng has worked as a research microbiologist, then spent 20 years as an award-winning freelance author, followed by 13 years as a pastor in the Evangelical Lutheran Church of America. He was featured in a 10,000-word essay in Something About the Author, vol, 236. He was honored as a Notable Wisconsin Author by the Wisconsin Library Association, and a starred review in Kirkus Reviews declared his stories are as addictive as peanuts." He lives with his family in Eau Claire, WI.