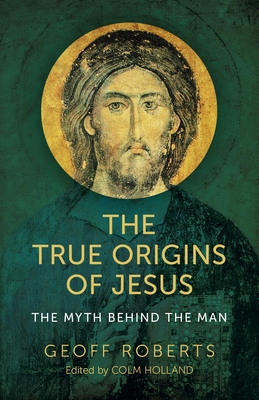 The True Origins of Jesus
The Myth Behind the Man
Paperback

* Individual store prices may vary.
Description
'The True Origins of Jesus by Geoff Roberts, will save you years of research by giving the answers your inquiring mind is thirsting for. It bridges the gap between truth and myth, with a common sense that is difficult to find these days in discourses about Jesus.' Dean Wilkinson, Founder of Epochwork.com.With all the evidence compiled in this book, including some which has only come to light relatively recently, you can draw your own conclusions from a story which will look very different to the one you learned at school. Was Jesus Christ a mythical figure who was never intended by the early founders of the religion to be a walking, talking historical person? By examining the earliest historical sources referred to in this book with an open mind, you will be free to decide who Jesus is for you today.
Christian Alternative, 9781789049046, 248pp.
Publication Date: January 1, 2023
About the Author
Author Colm Holland spent twenty-five years working in sales and marketing in the publishing industry. He was a member the Harper Collins team which published Paul Coelho's The Alchemist in 1993. Colm teaches the art of alchemy in everyday life, and he has devoted his life to true empowerment through inner transformation. He lives in Somerset, UK.