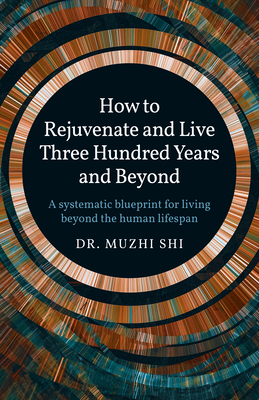 How to Rejuvenate and Live Three Hundred Years and Beyond
A Systematic Blueprint for Living Beyond the Human Lifespan
Paperback

* Individual store prices may vary.
Description
Is it possible to live forever? Is immortality within reach of science and scientific breakthroughs? In How to Rejuvenate and Live Three Hundred Years and Beyond, world-class scientist Dr. Muzhi Shi discloses through philosophical discourse his systematic blueprint for living beyond today's human lifespan, illustrating the great potential of state-of-the-art technologies from an insider's perspective. Dr. Shi evaluates current technologies to select essential tools for such a grand goal and offers a unique view of trendy dietary supplements, longevity pills and other biotechnologies - and, most importantly, he answers some of the essential questions about life and death that everyone is curious about.
Ayni Books, 9781789049558, 224pp.
Publication Date: January 1, 2023
About the Author
Dr. Muzhi Shi is a world-class scientist with ample experience in different branches of life sciences. During his extensive career, he has been studying the mechanisms of life. Dr. Shi is now cofounding a biotechnology company with several other world-renowned scientists. He lives in Durham, NC.