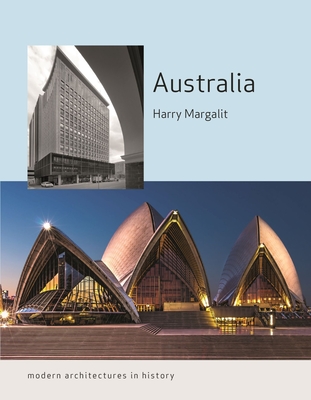 Australia (Paperback)
Modern Architectures in History
Reaktion Books, 9781789141245, 368pp.
Publication Date: December 21, 2019
* Individual store prices may vary.
Description
This book tells the story of the architects and buildings that have defined Australia's architectural culture since the founding of the modern nation through Federation in 1901. That year marked the beginning of a search for better city forms and buildings to accommodate the changing realities of Australian life and to express an emerging, distinctive, and, eventually, confident Australian identity. While Sydney and Melbourne were the settings for many of the major buildings, all states and territories developed architectural traditions based on distinctive histories and climates. Harry Margalit explores the flowering of these many architectural variants, from the bid to create a model city in Canberra, through the stylistic battles that opened a space for modernism, to the idealism of postwar reconstruction, and beyond to the new millennium. Australia reveals a vibrant and influential culture of the built environment, at its best when it matches civic idealism with the sensuality of a country of stunning light and landscapes.
About the Author
Harry Margalit is associate professor at the University of New South Wales in Sydney. He is the author of Energy, Cities and Sustainability: An Historical Approach.