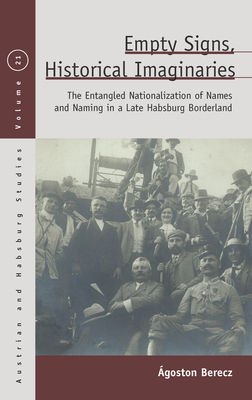 Empty Signs, Historical Imaginaries
The Entangled Nationalization of Names and Naming in a Late Habsburg Borderland (Austrian and Habsburg Studies #27)
Hardcover

* Individual store prices may vary.
Description
Set in a multiethnic region of the nineteenth-century Habsburg Empire, this thoroughly interdisciplinary study maps out how the competing Romanian, Hungarian and German nationalization projects dealt with proper names. With particular attention to their function as symbols of national histories, Berecz makes a case for names as ideal guides for understanding historical imaginaries and how they operate socially. In tracing the changing fortunes of nationalization movements and the ways in which their efforts were received by mass constituencies, he provides an innovative and compelling account of the historical utilization, manipulation, and contestation of names.
Berghahn Books, 9781789206340, 350pp.
Publication Date: March 20, 2020