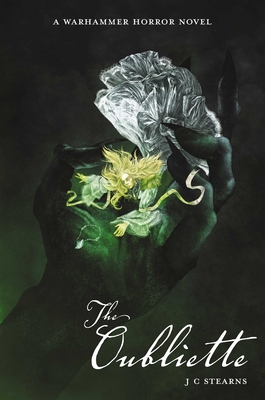 The Oubliette (Warhammer Horror) (Hardcover)
Warhammer Horror, 9781789990331, 272pp.
Publication Date: February 4, 2020
* Individual store prices may vary.
Description
A chilling Warhammer Horror novel set in the Warhammer 40,000 universe. Do you dare cross the threshold of The Oubliette?

With the death of Ruprekt Matkosen, his daughter Ashielle is now the Lord Governor of Ceocan. Her
father's murderers still lurk in the shadows, threatening not only her rule but every mortal soul under her protection. Even her own people cannot be trusted: any one of them may be part of the poisonous plot to destroy her family.

Deep beneath the palace, locked away from all human contact, Ashielle finds a weapon unlike any
other: a monster, more adept at hunting in the darkness than any assassin. Allying with such
a horror is surely blasphemy. But with doom lurking around every corner, Ashielle is forced to revive an ancient pact with the beast. But she soon discovers that her family's mortal enemies are not the only evil that hungers to consume her.

About the Author
J C Stearns is a writer who lives in a swamp in Illinois with his wife and son, as well as more animals than is reasonable. He started writing for Black Library in 2016 and is the author of the short story 'Wraithbound', as well as 'Turn of the Adder', included in the anthology Inferno! Volume 2 and 'The Marauder Lives', in the Horror anthology Maledictions. He plays Salamanders, Dark Eldar, Sylvaneth, and as soon as he figures out how to paint lightning bolts, Night Lords.