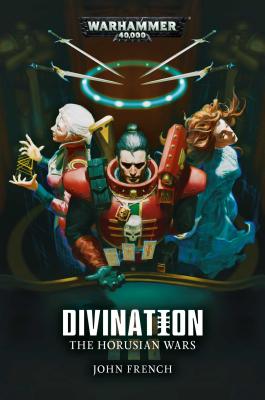 The Horusian Wars (Paperback)
Divination (Warhammer 40,000)
Games Workshop, 9781789990669, 320pp.
Publication Date: April 28, 2020
* Individual store prices may vary.
Description
A truly awesome collection of short stories featuring Inquisitor Covenant. Read about the allies – rogues, agents, psykers and killers – who aid him in his battle against the darkness.
About the Author
John French is the author of several Horus Heresy stories including the novels The Solar War, Praetorian of Dorn, Tallarn and Slaves to Darkness, the novella The Crimson Fist, and the audio dramas Dark Compliance, Templar and Warmaster. For Warhammer 40,000 he has written Resurrection, Incarnation and Divination for The Horusian Wars and three tie-in audio dramas – the Scribe award-winning Agent of the Throne: Blood and Lies, as well as Agent of the Throne: Truth and Dreams and Agent of the Throne: Ashes and Oaths. John has also written the Ahriman series and many short stories.