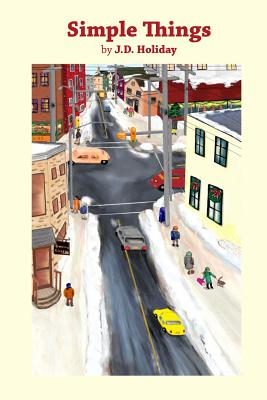 Simple Things (Paperback)
Independently Published, 9781790873425, 112pp.
Publication Date: December 6, 2018
* Individual store prices may vary.
Description
In Simple Things the Cameron children worried they will not get the toys they asked for this Christmas because their mother is a last minute shopper. The uncle Trisha Frankel lived with most of her life has died. The only option she has is to find the father she does not know. Trisha takes her dog, Mitch to search out her father. Along the way, her dog is stolen. The most likely suspect in the dog's disappearance is a man connected to the Cameron children Phoebe, Tucker, and Kirby. Phoebe, Kirby and Tucker Cameron are busy trying to figure out if their Christmas gifts will arrive. Helping Trisha makes them realize sometimes the problems of others are more important than their own interests.