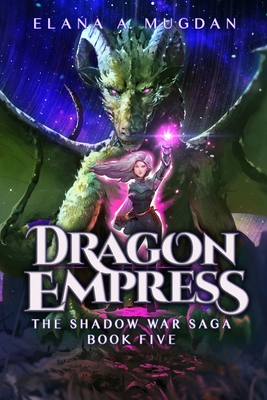 Dragon Empress
Paperback

* Individual store prices may vary.
Description
All roads lead
to Darkness.
Keriya Soulstar is a hero. News of her historic victory against Necrovar has spread. Creatures from all over the world have flocked to Allentria to meet her draconic family. The mortals still believe the dragons are the key to their salvation.
But Keriya knows better. The dragons are being controlled by a terrible dark force, and without their help in the war, the burden of victory falls solely on her. Now that the truth about Necrovar's power has been revealed, Keriya understands that she can't win unless she learns to control the deadly, destructive magic in her soul.
The weight of power, duty, and honor settle on Keriya as she embarks on her final and most dangerous quest. She must free the dragons, fulfill her obligations to Allentria, and master valemagic. She must become a god.
If she has to sacrifice her humanity along the way...so be it.
Contains: Fantasy violence, mild romance
Shivnath Productions, 9781792366642, 468pp.
Publication Date: May 24, 2022