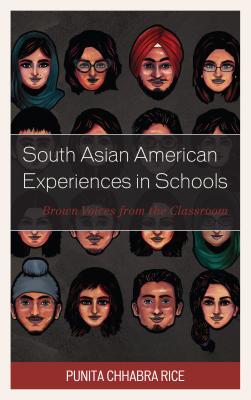 South Asian American Experiences in Schools (Hardcover)
Brown Voices from the Classroom
Lexington Books, 9781793608086, 220pp.
Publication Date: August 7, 2019
* Individual store prices may vary.
Description
This book tells the stories of South Asian Americans in K-12 schools, through a look at their perceptions, experiences, and support needs in school, especially in context of teacher cultural proficiency and belief in "the model minority myth" (the perception of Asians as the perfect minority). This book mixes stories, quotes, and anecdotes with quantitative research in order to paint a multifaceted picture of the varied and complex experiences of Asian Americans in schools. The book examines existing scholarly and popular literature to offer deeper context, and to provide guidance for how educators, policymakers, and the community might improve experiences for South Asian American, and all students, in increasingly diverse schools.
About the Author
Punita C. Rice is an independent scholar.