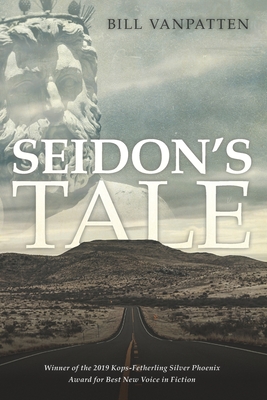 Seidon's Tale
Paperback

* Individual store prices may vary.
Description
Winner of the 2019 Kops-Fetherling International Books Silver Phoenix Award for Best New Voice in Fiction, Seidon's Tale thrusts together two characters who couldn't be more unlike each other. Jake Hewitt, on the lam from a state trooper in Lubbock, Texas, comes across an old man on the back roads of West Texas. The old man claims to be Poseidon, Ruler of all the Seas. A scoffing Jake offers the man a ride, only to have his own life turned upside down by this mysterious stranger who weaves a tale of gods, love, and revenge. At the novel's climax, the two men are confronted with a life-altering decision. Just how far is a person willing to go for a friend? "Following the lead of authors like Madeline Miller and Rick Riordan, who pen modern mythology-based fiction so well, Seidon's Tale depicts Poseidon as a complex but kindhearted god who loves his brothers and sisters almost to a fault." -Kops-Fetherling Silver Phoenix Award, 2019 "The pacing is fantastic and the narrative flows effortlessly. Lovers of Greek mythology will love this never before explored sides of the gods and their very human emotions."
-27th Annual Writer's Digest Self-published Book Awards
"The author flawlessly weaves fantasy and realism in a way that recalls Neil Gaiman's American Gods, breathing life into ancient mythology and bringing significance to Jake's empty modern existence . . . The fast-paced action throughout the book leads to a meaningful and satisfying ending for the characters and readers alike."-The US Review of Books
"Four out of four stars. This book has a well-written and fast-paced plot that does not deserve a lesser rating."-Online Book Club

Independently Published, 9781795053617, 210pp.
Publication Date: March 3, 2019