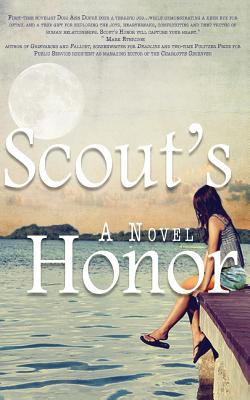 Scout's Honor (Paperback)
Independently Published, 9781795360142, 376pp.
Publication Date: April 14, 2016
Other Editions of This Title:
Paperback (4/14/2016)
* Individual store prices may vary.
Description
★ 2016 Readers Favorite International Book Award - Bronze, Southern Fiction
★ 2017 Eric Hoffer Award Finalist - Fiction
In Haddleboro, North Carolina, Scout Webb is a 14 year old kind and spirited small town southern girl and a tomboy much like her namesake, the young narrator from her mother's favorite book. With both her name and her Christian faith deeply woven into the fabric of her identity, Scout always felt like she had a lot to live up to and was the kind of girl who made her parents proud.
It's August 1983, and Scout is playing on a summer baseball team with Charlie Porter, her best friend since Kindergarten. More than anything, she is looking forward to her last few weeks at Camp Judah, a Christian camp near the Catawba River. She can't wait to see her big crush "Brother Doug," the thirty-two year old camp lifeguard who has watched her grow up each summer since she was seven years old. But after a fateful few days and one catastrophic event during her last day at the camp, Scout was changed forever.
Written through multiple narrators over the course of twenty years, this story follows Scout's personal struggles as a freshman away at college in Raleigh and later as an overworked single mother approaching middle age, where she is forced to confront the causes of her own quiet suffering, the consequences of her actions and why even the eternal love and devotion of just one true friend can't save her.
From debut novelist, Dori Ann Dupre, EJD Press brings you the two-time award winning story of a self, lost...a self, loathed...and a self, rediscovered...examining the harsh and cruel ways in which otherwise well-intentioned and decent people treat each other...even those they claim to love, but even more so...ultimately, how we treat our own selves.