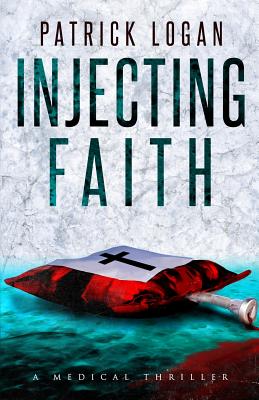 Injecting Faith (Paperback)
Independently Published, 9781795512282, 232pp.
Publication Date: January 30, 2019
* Individual store prices may vary.
Description
"Death is just a disease... and I have the cure."Beckett knows he should ignore the ignominious words of a previously unknown pastor that find their way into his inbox. He also knows that it's not just the wrath of a man in cloth he risks infuriating should he decide to investigate, but changing his vacation is guaranteed to piss off his girlfriend, Suzan Cuthbert.But extraordinary claims require extraordinary evidence, and Beckett refuses to let anyone make a mockery of his profession, especially not a snake oil salesman sporting a glorified nightie. Beckett may have lost his faith years ago and has since done things that have landed him on the permanent naughty list. But that wont stop him from extracting his particular brand of justice, should the need arise. And it will... because trouble seems to follow the good doctor around like the plague."If death is just a disease, then I'm the definitive host."Beckett's back, baby, and it's time for a new tattoo. Unless, of course, the Almighty chooses to intervene.