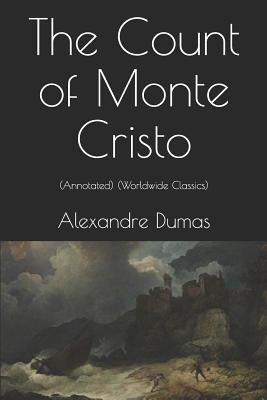 The Count of Monte Cristo (Paperback)
(annotated) (Worldwide Classics) (Complete Special Edition)
Independently Published, 9781795833295, 620pp.
Publication Date: February 4, 2019
Other Editions of This Title:
Digital Audiobook (12/31/1988)
Paperback (11/4/2017)
Paperback (11/18/2018)
Paperback (11/4/2017)
Paperback (4/12/2017)
Paperback (11/4/2017)
Paperback (7/25/2010)
Paperback (5/19/2017)
Paperback (10/9/2013)
Paperback (5/1/2001)
Paperback (5/1/2001)
* Individual store prices may vary.
Description
On the day of his wedding to Merc d's, Edmond Dant's, first mate of the Pharaon, is falsely accused of treason, arrested, and imprisoned without trial in the Ch teau d'If, a grim island fortress off Marseilles. A fellow prisoner, Abb Faria, correctly deduces that his jealous rival Fernand Mondego, envious crewmate Danglars, and double-dealing Magistrate De Villefort framed him. Faria inspires his escape and guides him to a fortune in treasure. As the powerful and mysterious Count of Monte Cristo (Italy), he arrives from the Orient to enter the fashionable Parisian world of the 1830s and avenge himself on the men who conspired to destroy him.