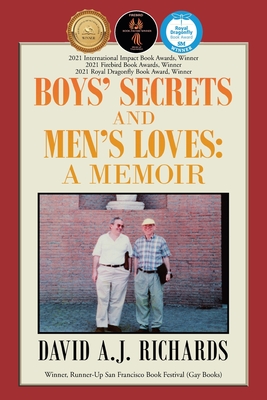 Boys' Secrets and Men's Loves (Paperback)
A Memoir
Xlibris Us, 9781796037272, 410pp.
Publication Date: June 4, 2019
Other Editions of This Title:
Hardcover (6/4/2019)
* Individual store prices may vary.
Description
Boys' Secrets and Men's Loves is the memoir of a law professor who has written over twenty books on the basic rights of American constitutionalism. He has been a prominent advocate of gay rights and feminism, which joins men and women in resistance. A gay man born into an Italian American family in New Jersey, he relates in this book his own experience on how the initiation of boys into patriarchy inflicts trauma, leading them to mindlessly accept patriarchal codes of masculinity, and how (through art, philosophy, and experience-including mutual love) he and others (straight and gay men) come to join women in resisting patriarchy through the discovery of how deeply it harms men as well as women.