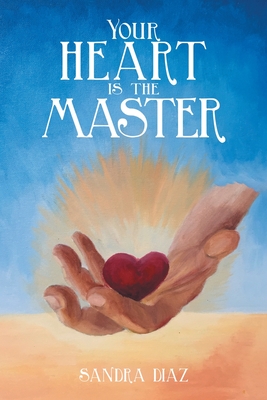 Your Heart Is the Master
Paperback

* Individual store prices may vary.
Other Editions of This Title:
Hardcover (3/19/2020)
Description
Sandra Diaz's spiritual journey began after she had four vivid and lucid dreams, where she came face-to-face with Christ and God. In her dreams, she experienced Christ and God as being made of the energy of pure love. They poured their pure love into her, showing her that she was made of the same energy. She began to research all kinds of studies and literature across several disciplines to see if there was any validity to what she saw in her dreams. She learned that the key to manifestation is not just focusing on positive thoughts and feelings, as it is dis-cussed in many books on the law of attraction. The key to manifestation is putting love behind our thoughts and placing the heart in the position of master and the mind in the position of serv-ant. The information she gathered over the years culminated in her first book, Second Coming: Awakening the God Within, where she discusses the basic principles of living from the heart and being the love that we are. She talked about how these principles relate to being able to manifest our heart's desires. This book provides further details on the application of the principles she talks about in Second Coming. Diaz talks about how to live from the heart and how we know that we are being the love that we are. She emphasizes that we live from a place of empowerment when we are being the love that we are. By being the love that we are, we are living in the highest level of con-sciousness. We awaken the God within, becoming creators of our heart's desires. We give our-selves permission to follow our bliss, and by doing so, we essentially create heaven on earth.
Xlibris Us, 9781796095203, 112pp.
Publication Date: March 19, 2020