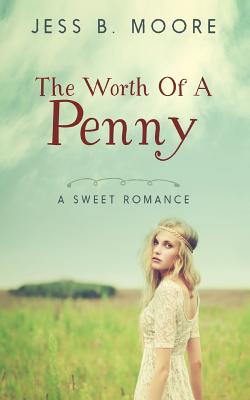 The Worth of a Penny (Paperback)
Independently Published, 9781796752151, 224pp.
Publication Date: February 12, 2019
* Individual store prices may vary.
Description
Sweetheart Penelope Davies is what her daddy calls gullible, right after he told her she was stupid and worthless. With her cheek red from being slapped by him, and her heart trampled by a worthless boyfriend, she packs up and follows her half-brother to Fox River, North Carolina, in need of a fresh start. Dominic MacKenna is the youngest of five brothers, the friendly one with a killer smile and easy laugh. His brothers are all grown up, and one by one they're flying the nest, leaving him out of sorts and unsure of his place. Who is he if not the youngest MacKenna? Penny falls in with the MacKenna brothers, welcomed in as family, and offered the kind of love and support she never knew existed. With a new job and a lot of determination, she is finding out what she's capable of. The last thing she needs now is to fall in love with the most notorious flirt in town. Dominic falls for the sweet strong girl with a penchant for random facts and quirky homemade dresses. All he wants is to show Penny how wonderful she is, how smart and funny, and how desired and loved-even if he has to do it as her friend.