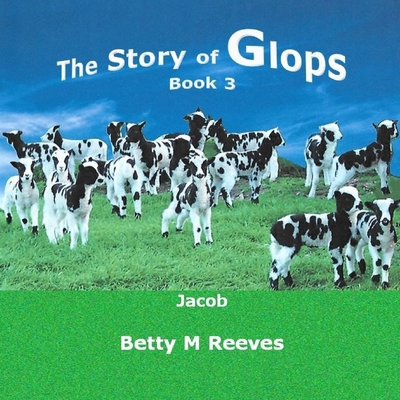 The Story of Glops, Book 3 (Paperback)
Jacob
Independently Published, 9781796913958, 58pp.
Publication Date: February 14, 2019
* Individual store prices may vary.
Description
Glops were practically invisible and they slowly oozed to move, but they managed to witness Biblical events of long ago. This book focuses on Jacob, the one who "reaches for more." The glops discovered the truths of Jacob with his family, Jacob with his special sheep, and Jacob with his God. Read The Story of Glops series to learn what the glops experienced.
About the Author
Betty M Reeves has written two music books, Melody Street: Story and Illustrations and Guitars & Folk Songs: An Anthology. With daughter Elayne M Hoover-Sims, Betty co-authored The Story of Glops, a Christian book for children/youth. Since then, Betty has continued telling about Glops in a series. She is an arranger/composer, and self-publisher. She taught music for 23 years and volunteers in two choirs and in the music ministry of her church. Her Master of Arts in music with Kodaly certification is from WTA&M University, Canyon, Texas; her Bachelor of Music Education is from Texas Tech University, Lubbock, Texas. Betty and her husband Glenn live in Borger and Amarillo, Texas. They are blessed with five grown children, nine grandchildren, and many great-grandchildren.
Praise For The Story of Glops, Book 3: Jacob…
Entertaining! This sweet book takes the reader on a journey while imparting knowledge in such a way to make the reader feel in touch with the characters. Stories from the Bible come alive! Looking forward to more adventures with the Glops!
Mona Seth, Scheduler, AUC, Amarillo, TX

A new opportunity for children to use their imaginations, while vicariously reliving the biblical story of Jacob! The writing style, photographs, and the glops' own observations give children an opportunity to imagine how life and family life were in Biblical times. Perhaps life is not so different now, as families still have problems, jealousies exist among siblings, and deceitful behavior is all around us. However, chief messages throughout the book are that God provides for us throughout our trials in life, and that all of us can hold onto God's promises. Jeannie F Linzie, Retired Library Associate, New Mexico Highlands University, Las Vegas, NM

Imaginary glops, existing in the Biblical days, have a first-row seat to history. In Book 3 of the series, the author weaves a tale around the life of Jacob. The story unfolds in sentences and vocabulary appropriate for elementary school ages. Betty Reeves offers families with children a fun and unique way to study important people in the Bible. Natalie Bright, Author of the Trouble in Texas Series, Middle Grade Chapter Books, Canyon, TX

or
Not Currently Available for Direct Purchase