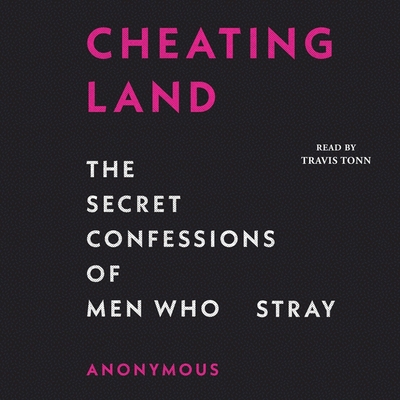 Cheatingland
The Secret Confessions of Men Who Stray
Compact Disc

* Individual store prices may vary.
Other Editions of This Title:
Digital Audiobook (3/21/2022)
Hardcover (3/22/2022)
Description
Reminiscent of Three Women and The State of Affairs--and based on a decade of research and in-depth interviews with over sixty men--this eye-opening and explosive study explores why men cheat, how they do it, and the repercussions that infidelity has on every aspect of life.It is estimated that approximately one-quarter of married men cheat on their wives at some point. Of those, roughly half claim that they are very happy in their marriages. So why risk ruining it all? Is it the sex? The affirmation? The danger? Yes, yes, and yes. But it's also so much more. Over the last decade, this anonymous journalist has conducted a series of in-depth interviews with dozens of adult men and numerous women of all ages and backgrounds who have cheated or are currently cheating on their spouses. With a guarantee of total anonymity, they talked openly and intimately about not only the details of their behavior, but the emotions that they experience before, during, and after an affair. The book breaks down the five major categories of cheaters, defines the typical cheater personality, and looks at how husbands can cheat while also loving their wives. It also reveals the tips and tricks spouses use to get away with secret affairs and examines everything from the impact of Hollywood on ordinary marriages to how infidelity is spread across demographics in clear and engaging language. This rare, unfiltered window into the hearts and minds of men explores the psychological roots of cheating and considers a new vision of masculinity that's more emotionally aware and could significantly change relationships for the better.
Simon & Schuster Audio, 9781797126463
Publication Date: March 22, 2022