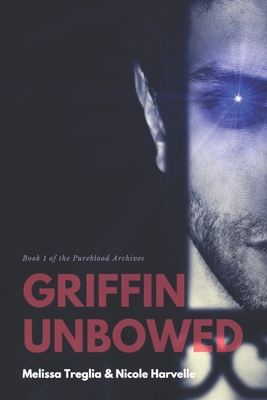 Griffin Unbowed
Paperback

* Individual store prices may vary.
Description
"They're watching you. You're in far deeper shit than you realize, detective. If you're not careful... you'll see too much of the wrong thing. You need to bury this case before it buries you." Griffin Blasko is a young, strong-willed detective for the Toronto police department, with his star on a meteoric rise. He gets pulled into solving what seems to be an unsolvable case, as he's the city's last hope for justice against a killer who still stalks the streets at night. The bodies of the victims have been left completely drained of blood, and there are whispers that it must be a vampire on the loose in the bustling metropolis.But vampires don't exist. Or do they? Griffin soon finds himself embroiled in a fight for his life against the monsters the rest of the world considers to be only legend. His sole ally is the intelligent, resourceful Laila... who is also a survivor who has kept her wits-and pulse-in this enigmatic underworld of the undead. She's the only one he can turn to when the knowledge he gains costs him dearly.After nearly having his throat ripped out, Griffin begins displaying the traits of a transitioning vampire. He finds himself hungry, scared and desperate as he begins to slip further and further away from his humanity.The enigmatic Elder vampire Sekhmet has been called in to retrieve him and take him to see the Council of Elders, a group of ancient vampires whose goals don't have mankind's best interests at heart. And Laila finds herself caught in the crossfire of the Council's murderous intent.Can Griffin save humanity, the girl... and his soul?
Independently Published, 9781797793177, 526pp.
Publication Date: August 5, 2019