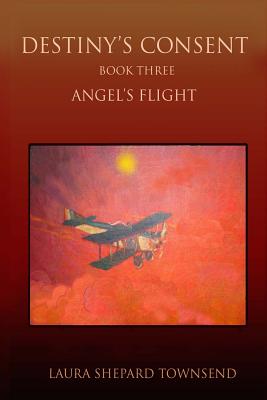 Destiny's Consent
Angel's Flight
Paperback

* Individual store prices may vary.
Other Editions of This Title:
Paperback (2/15/2012)
Description
It is the Jazz Age; Angelica Grastende is now twenty-two years old, and in her estimation, an absolute paragon of womanhood -- one tough cookie trying to make her way in Los Angeles, a city where everyone was prospecting...but always for someone else's gold. Angelica is now a pilot, having used her mother's gift of $400 to learn to fly. Flying has hitched to her blood and has become her resurrection from her crippling accident flying on the trapeze. Now whenever her biplane meets the wind, Angelica remembers how life should feel. Though she wears a moonstone brooch fashioned by Wise Women as well as her feather earrings, they have done nothing to propel her to her dreams as a pilot; she is broke and works dealing cards in a speakeasy in the seedy area of Venice, consorting with hoodlums. She has even taken her old high school chum, Kate, as her roommate in her beloved cottage on the island to help pay the rent.This is the story of a woman of destiny...Angelica emerged from her mother's womb with the mark of a shuvani witch upon her head; she lives in a city of destiny, a radiance wrested from the mud marshes by bulldozers, midwifed by the Goddess Venus. In the tumultuous 1920's the destinies of Venice and of Angelica are intertwined.
Independently Published, 9781798277065, 330pp.
Publication Date: March 30, 2019