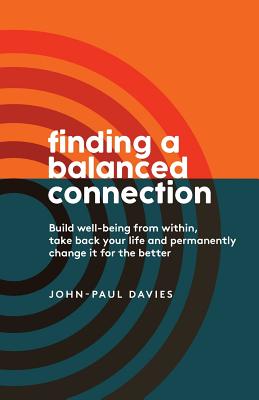 Finding a Balanced Connection (Paperback)
Build Well-Being from Within, Take Back Your Life and Permanently Change It for the Better.
Independently Published, 9781798627204, 174pp.
Publication Date: March 3, 2019
Other Editions of This Title:
Paperback (2/28/2019)
* Individual store prices may vary.
Description
10 principles to help you build well-being from within and permanently change your life for the better.
Do you often feel anxious, overwhelmed, or angry?
Do you frequently feel stuck and that you are living a life that doesn't mean enough to you?
Are you more attached to behaviours and substances than you know is really good for you?
Whether or not we've already acquired a label like 'anxious', 'depressed', 'co-dependant' and/or 'addicted', most of us know we could be enjoying this life more than we are. However, until now, we may have had no clear answer as to why we can struggle so much. Finding a Balanced Connection explains, in simple terms, why we have a tendency to work in ways that often seem counter to our own happiness and well-being. Taking you gently on an expansive journey, starting with where it all begins - yourself - through to relationships with others, this practical guide introduces 10 key principles intended to cultivate more contentment, purpose, and even joy, in your life.
Discover how to:
- Increase connection with yourself
- Communicate more helpfully
- Have better access to your creative imagination
- Connect more often with others
- Choose helpful boundaries,
and much more
With this practical, down-to-earth guide you can significantly reduce those feelings of unease, boredom and compulsiveness, whilst living the more purposeful life you want, and deserve.
What John-Paul's client's say about him (website - www.thistrustedplace.co.uk):
'You might have been prepared to come to terms with the tough stuff; but John-Paul creates a space in which you can face reality, including the joy of living ...even when you had almost forgotten what it was.'
'I never thought it would be possible, but I am now medication free and feeling happier, safer and more confident than ever. I would wholeheartedly recommend John-Paul to anyone seeking a therapist, and will always be grateful for his help.'
'...before starting the sessions with John-Paul, I may have been a little reticent to tell them that I'd sought the services of a psychotherapist, let alone recommend one to them - such is the change in my view.'
'I can honestly say that I feel happier in myself than I have been for as long as I can remember, I have learned to like myself again and believe in my abilities to achieve my goals... I cannot recommend John-Paul highly enough, he has helped me turn my life around and start enjoying each day, whatever it may throw at me.