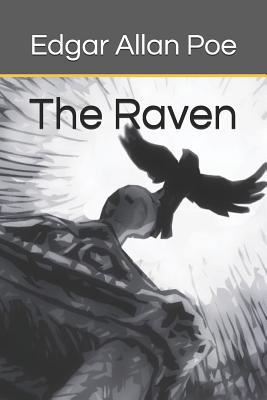 The Raven (Paperback)
Independently Published, 9781798800980, 86pp.
Publication Date: March 7, 2019
Other Editions of This Title:
Paperback (9/1/2010)
Paperback (11/7/2011)
Paperback (4/8/2008)
Paperback (1/29/2016)
Paperback (6/10/2018)
Paperback (9/24/2017)
Paperback (10/29/2018)
Paperback (12/5/2016)
Paperback, Large Print (2/3/2016)
Paperback (1/1/2014)
Paperback (10/28/2018)
Paperback (10/10/2017)
Paperback (10/29/2018)
Paperback (9/24/2012)
Hardcover (10/29/2018)
Paperback (10/11/2018)
Paperback (10/23/2014)
* Individual store prices may vary.
Description
The Raven is noted for its musicality, stylized language and supernatural atmosphere, it tells of the mysterious visit of a talking raven to a distraught lover, tracing his slow descent into madness. This illustrated version contains detailed, masterly engravings by Gustave Dor's, from a 19th-century edition of The Raven, among the most popular American poems ever written. Dreamlike, otherworldly illustrations perfectly capture the bleak despair and mournful musings of Poe's poem. Includes an introduction/analysis by Edmund. C. Stedman.