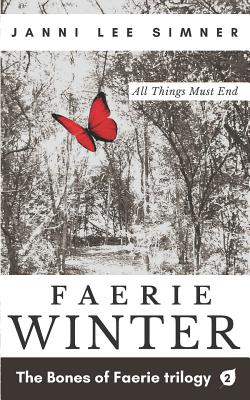 Faerie Winter
Book 2 of the Bones of Faerie Trilogy
Paperback

* Individual store prices may vary.
Other Editions of This Title:
Paperback (4/10/2012)
Description
Spring May Never Come
Liza is a summoner. She can draw life to herself, even from beyond the grave. And because magic works both ways, she can also drive life away. Months ago, she used her powers to banish her dangerous father and rescue her mother, lost in dreams, from the ruined land of Faerie.
Born in the wake of the war between humanity and the fey, Liza lived in a world where green things never slept, where trees sought to root in living flesh and bone. But now the forests have fallen silent, and even Liza's power can't call them back. Winter crops won't grow, and the threat of starvation looms.
And deep in the dying forest a dark, malevolent will is at work. To face it, Liza will have to find within herself something more powerful than magic alone.
This sequel to Bones of Faerie will thrill both new readers and fans eager to return to Janni Lee Simner's unique vision of a postapocalyptic world infused with magic.
"Simner paints a hauntingly exquisite portrait of a postapocalyptic world. Fans of both fantasy and dystopian fiction will devour this one." -School Library Journal
Independently Published, 9781798950708, 308pp.
Publication Date: March 19, 2019