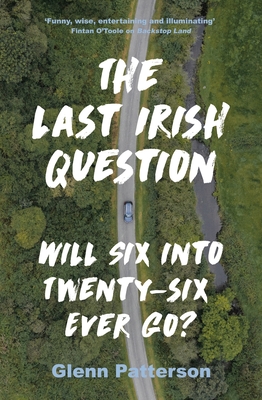 The Last Irish Question
Will Six into Twenty-Six Ever Go?
Paperback

* Individual store prices may vary.
Description
A view of the south of Ireland – political, social, geographical – through the eyes of a liberal northern protestant being asked to rejoin it.
'A pleasure to read, forensically and wittily observed, incisively mixing memoir, reportage and analysis' Daily Mail
'He has a light touch, a way of glancing off things and leaving our perception of them changed. He can dazzle. He tells a good story' Irish Times
The reunification of Ireland, which seemed in 1998 to have been pushed over the far horizon as an aspiration, has returned with a vengeance. Brexit calls into question the British commitment to Northern Ireland and threatens its economy. There has been a surge in support for Sinn Fein south of the border. This is a dangerous and divisive issue, and will become more so if Sinn Fein enters the government of the Republic, as seems inevitable in the next couple of years. They are pushing relentlessly, as only that cult-like party knows how, for a poll on the future of the border.
In The Last Irish Question Glenn Patterson views the south through the eyes of a liberal northern protestant, travelling the entire country and looking at this place he is being asked to join and which his people have spent a very long time shunning. Most of the south is terra incognita to them (as it is to many people who live in Dublin).
There have been countless books describing and travelling through Ulster, but never a book like this that turns its gaze the other way: a journey of discovery through the south by a sceptical northerner. The attitudes Patterson exposes in those rural and small town areas outside Dublin will probably come as a shock to many Irish readers. Patterson is a witty, brilliant observer and this will be a highly enjoyable as well as alarmingly topical book.
Apollo, 9781800245471, 288pp.
Publication Date: August 1, 2022
About the Author
Glenn Patterson was born and lives in Belfast. He is a graduate of the University of East Anglia creative writing course. He has written several acclaimed novels and co-wrote the screenplay of the film Good Vibrations, based on the Belfast music scene of the 1970s.