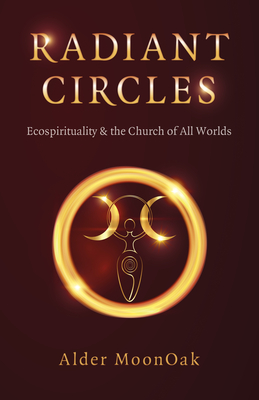 Radiant Circles
Ecospirituality & the Church of All Worlds
Paperback

* Individual store prices may vary.
Description
Radiant Circles is an examination of both Ecospirituality and the Church of all Worlds, a specific NeoPagan organisation inspired by a science fiction novel and founded by Oberon Zell, a practicing Wizard. The book ranges widely in its historical, cultural and theological exploration of the Church and discusses its role and place as both as a unique Neo-Pagan and futurist New Religious Movement.
Moon Books, 9781803410623, 320pp.
Publication Date: November 1, 2022
About the Author
Alder MoonOak has an MA in Religion and a PhD in Religious Humanities. He serves as Priest of the Church of All Worlds and Editor of the Church's journal Green Egg. In addition, he is Professor of Religion and Philosophy at the College of Central Florida in Ocala. He lives in Gainesville, Florida.