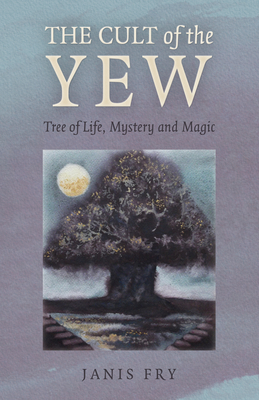 The Cult of the Yew
Tree of Life, Mystery and Magic
Paperback

* Individual store prices may vary.
Description
The ancients revered this sacred tree that has existed on Earth for 200 million years - some trees, still alive today, even survived the last ice age. This immortal tree was therefore venerated as the triple goddess of life, death and rebirth, and was believed to be the guardian of our planet. With climate change threatening our existence, many are now turning to the Tree of Life, identified with the ancient yew, for answers to our predicament. Through groundbreaking research, Janis Fry answers our modern yearning to make sense of life through a god/dess of Nature that guides our lives and connects us to people and events, to which we are answerable as custodians of life on Earth. The Cult of the Yew: Tree of Life, Mystery and Magic explores the spiritual history of this iconic tree and aims to change how those who read it think and understand life in these times.
Moon Books, 9781803411538, 480pp.
Publication Date: April 1, 2023
About the Author
Janis Fry is a leading authority on ancient yews researching them for 40 years. She is guided by the magic of the Yew and is the author of four books. In 2014 she put the Defynnog Yew in Wales on the map as the oldest tree in Britain. She lives in Ammanford, UK.