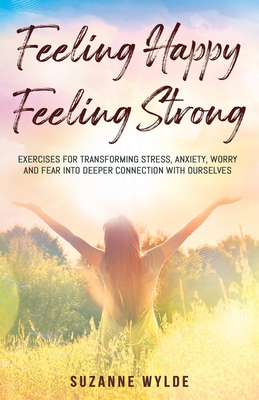 Feeling Happy, Feeling Strong
Exercises for Transforming Stress, Anxiety, Worry and Fear into Deeper Connection with Ourselves
Paperback

* Individual store prices may vary.
Description
This short book is an experiential step-by-step guide to working through your fear, stress, anxiety or worry. Based on Suzanne's 15 years' experience of working with clients holistically (as an acupuncturist, stretching trainer, energy worker and self-development coach) you will be taken through some very simple steps to feeling better.
Suzanne has had great reviews from The Times, The Guardian, Marie Claire, Elle, Psychologies and other major publications and has written two other books (one on stretching and one on self-development). She creates simple tools that modern people can use to feel better without unnecessary complication or ideology, so whatever your background, lifestyle or beliefs you can use these exercises to start feeling better.This book was written in order to help people suffering from fear-based feelings in the face of uncertainty and loss of control.
Read and experience the method at the same time as you are walked through this practical and grounded approach to resolving your emotions and learning from them in order to become more resilient and self-expressed. www.suzannewylde.com
Many Trees Publishing, 9781838035204, 94pp.
Publication Date: April 20, 2020