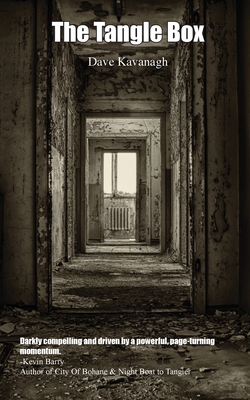 The Tangle Box
Paperback

* Individual store prices may vary.
Description
The Tangle Box is a tightly written debut that is narrated in first person by the protagonist, Dan O'Neill.
Dan's story begins with a half formed childhood memory of a day when he heard a scream and saw blood, but beyond that, he remembers nothing.
When we meet Dan as an adult thirty years later he is preparing for an appointment with Cathryn Ryan, a therapist. The catalyst for this meeting is a letter from his sister Maria, whom he has not seen or heard from since he was fourteen years old.
The story of Dan and Maria's life both before and after the event that separated them, unfolds during a number of meetings with Cathryn Ryan. As readers, we learn about their experience of growing up within a dysfunctional family and among a closed, tightlipped community. We travel with Dan as he returns to the ruin of his family home and relives the experiences of his childhood.
All of these he recounts to Cathryn Ryan, he relates the story of a mother, Caroline, who was abusive, a father, Tommy who despite his love for his children was an enabler and a community that closed ranks around their own. We also learn about Dan's life and how his childhood impacted on his later ability to form relationships and process experiences.
At the centre of the story is a suppressed memory of the day Maria and Caroline disappeared. In returning to his childhood home, Dan attempts to recall what happened there and the consequences that followed.
At its heart, The Tangle Box is a story of hope and triumph, that has captivated its early readers. One reviewer said of it, once started, I couldn't put this book down.
Chaffinch Press, 9781838402549, 226pp.
Publication Date: July 6, 2021