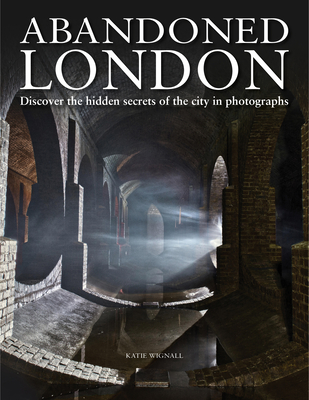 Abandoned London
Hardcover

* Individual store prices may vary.
Description
With 150 outstanding color photographs, Abandoned London presents a poignant pictorial exploration of the English capital--from forgotten railways lines and underpasses to lost industrial places, movie theaters, churches, and cemeteries. London is both a bright, modern city with soaring skyscrapers as well as a metropolis hundreds of years old--and, despite its gleaming surface, there is another side to the city, one of secrets, dilapidation, and mystery. Wander through disused stations on the Underground; immense, ornate Victorian sewers and waterworks; crumbling but beautiful Art Deco cinemas and empty swimming pools; bombed-out churches and eerie docklands; and ruined mansions and overgrown cemeteries, all haunting relics from a time gone by. Arranged thematically from transport and industry to residential and recreational, these entries cover both the modern city and the historical metropolis. Includes:
- South Kentish Underground Station, closed in 1927
- Camden's horse tunnels
- Great Eastern Street, once a place of light industries, now finally being revived
- Museum Street, Bloomsbury, with its shuttered shops
- Crystal Palace Underpass, built to accommodate Victorian visitors on their way to the Crystal Palace exhibition
- Sailmaker's Factory, Limehouse
- Strand Union Workhouse
- St Mary's Lodge, Lordship Road, Stoke Newington
- Mansions, Bishop's Avenue
- The First Class Swimming Pool Hall - Ladywell Play Tower
- Regal Cinema Highams Park
- Archway Methodist Central Hall
- Highgate West Cemetery
- Ruins of a Victorian Folly, Sydenham Hill Woods

Amber Books, 9781838860202, 224pp.
Publication Date: July 6, 2021
About the Author
Katie Wignall is a London Blue Badge Guide and Founder of Look Up London, a multi-award-winning London history blog and walking tour company. She runs public walks and private tours across London, specializing in the history off the beaten track. You can find out more at lookup.london and follow her on Twitter and Instagram @look_uplondon.