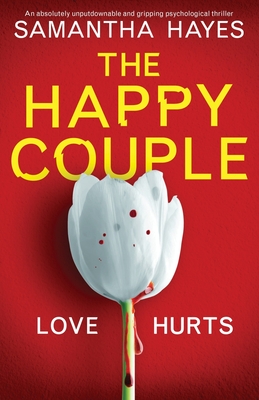 The Happy Couple
An absolutely unputdownable and gripping psychological thriller
Paperback

* Individual store prices may vary.
Description
Me and Will. Will and Me. A perfect match. He said he would always be there for me, but it's been a year since he drained his coffee, walked out the front door and vanished.
Did he leave me? Or did something terrible happen? I'm scared someone finally found out about what happened on the drive home that night...
I lie awake at night trawling the internet for rental properties, desperate for an escape. Until I see my husband's gorgeous face smiling back at me from a photograph on the fireplace in someone else's home, and something inside of me snaps.
At the house, I find no trace of him and the woman who lives there has no idea who I am. But I'm certain she's hiding something behind the locked door upstairs. I know that if I want answers, I have to stay.
You might think that what's inside that room is the answer to all my questions and the end of all my pain. But it's only the beginning...
Nail-biting and completely gripping, The Happy Couple will make you question how well you really know the ones you love. Perfect reading for anyone who adored by The Wife Between Us, The Girl on The Train or Gone Girl.
Readers are loving The Happy Couple
'WOW ... A MUST READ ' Goodreads reviewer, 5 stars
'Loved all of the twist and turns. I thought I'd figured out what was going on...then...WHAM...twist I did not see coming Great book.' NetGalley reviewer, 5 stars
'Wow ... I wouldn't have guessed the ending to save my life ... definitely lives up to all of her hype... full of twists and turns. Once I started, I couldn't put it down.' Goodreads reviewer, 5 stars
'Guaranteed to keep you guessing from the start... there is absolutely no way I could've predicted it... fantastic book from start to end... kept me on the edge of my seat and made my jaw drop on more than one occasion... a five star read which is absolutely guaranteed to be a bestseller.' Little Miss Book Lover 87, 5 stars
'Believe me when I say that this really WASN'T A TWIST THAT I SAW COMING ... I didn't have a clue until it slapped me in the face ... This book is AWESOME and I was addicted from the very first page ' My Chestnut Reading Tree, 5 stars
Bookouture, 9781838887476, 326pp.
Publication Date: May 6, 2020