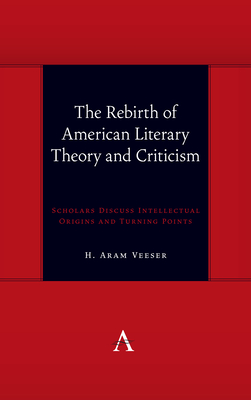 The Rebirth of American Literary Theory and Criticism
Scholars Discuss Intellectual Origins and Turning Points
Paperback

* Individual store prices may vary.
Other Editions of This Title:
Hardcover (11/27/2020)
Description
This book is the first collection of unified interviews with the great figures of the golden age of American celebrity literary and cultural critics. While many of these celebrity critics have been interviewed elsewhere, this collection is different. The 18 critics interviewed here are all asked the same questions, whereas usually interviews are one-offs, each one unique and incomparable. By contrast this collection shows that theorists, when commenting on the same issues, actually range widely and express a remarkable diversity of opinions.
The book also presents a vivid portrayal of the ways in which literary theory affected the lives of these individuals. All 18 people interviewed lived what might be called, without exaggeration, a life of theory. Their work and lives were jostled by seismic dislocations. New criticism was overwhelmed by postmodernism, deconstruction reigned and then succumbed to new historicism and the politics and criticism of identity. Race and gender burgeoned as fundamental topics. Critics and scholars experiences these ruptures differently and reacted in different ways. This book of interviews offers 18 exemplary instances. Instead of the unity they are often assumed to have, these figures reveal how incredibly diverse they actually were.
Finally, the collection offers a coherent summation of this richly turbulent and intellectually powerful era. The introduction to the volume and the brilliant afterword by Professor Heather Love offer cogent assessment of this remarkably varied era of American intellectual life. They make sense of a disruptive and puzzling past. The book includes 23 illustrations highlighting some of the key points and themes.
Anthem Press, 9781839985614, 258pp.
Publication Date: May 3, 2022
About the Author
Aram Veeser edited 4 books on literary theory and theorists and wrote his own book, Edward Said: The Charisma of Criticism (2010). In addition, he has worked as a journalist and addressed, in print, a nonacademic readership.