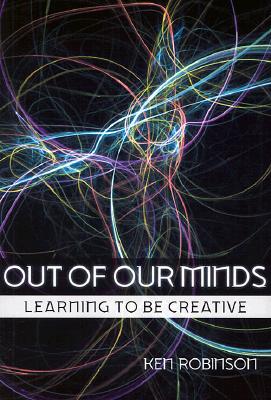 Out of our Minds: Learning to be Creative (Paper Textbook)
Learning to be Creative
Capstone, 9781841121253, 232pp.
Publication Date: March 1, 2001
* Individual store prices may vary.
or
Not Currently Available for Direct Purchase
Description
'Ken Robinson writes brilliantly about the different ways in which creativity is undervalued and ignored in Western culture and especially in our educational systems.' JOHN CLEESE
'Out of Our Minds explains why being creative in today's world is a vital necessity. This is a book not to be missed. Read and rejoice.' KEN BLANCHARD
'If ever there was a time when creativity was necessary for the survival and growth of any organization, it is now. This book, more than any other I know, provides important insights on how leaders can evoke and sustain those creative juices.' WARREN BENNIS
About the Author
Dr Ken Robinson is a leading force in the development of creativity and human resources and an internationally recognised expert. His reputation is based on his own groundbreaking research and leadership in creativity, education and training. He is also in demand as an inspirational speaker with a unique talent for conveying a profoundly serious message with enormous humour, passion and wit. He speaks to audiences throughout the world on the changing needs of business, education and organisations in the new global economies. In 2000, he was voted Business Speaker of the Year by over 200 European companies.
Advertisement