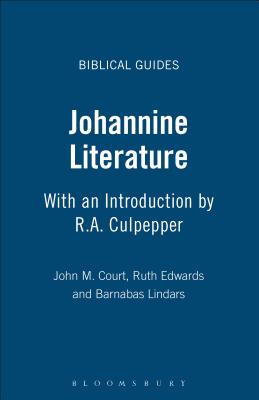 Johannine Literature (Paperback)
With an Introduction by R.A. Culpepper (New Testament Guides #21)
Bloomsbury Publishing PLC, 9781841270814, 328pp.
Publication Date: May 1, 2000
* Individual store prices may vary.
Description
The highly popular Sheffield New Testament Guides are being reissued in a new format, grouped together and prefaced by one of the best known of contemporary Johannine scholars. This new format is designed to ensure that these authoritative introductions remain up to date and accessible to seminary and university students of the New Testament while offering a broader theological and literary context for their study. Alan Culpepper introduces the Johannine Writings as a whole, illuminating their distinctive historical and theological features and their importance within the New Testament canon.
About the Author
R. Alan Culpepper is Dean, McAfee School of Theology, Mercer University, Atlanta, Georgia. John M. Court is Honourary Senior Research Fellow, University of Kent, Canterbury, England. Ruth Edwards was formerly, teacher of New Testament at King's College, Aberdeen. The late Barnabas Lindars, SSF, was Rylands Professor of Biblical Criticism and Exegesis in the University of Manchester.