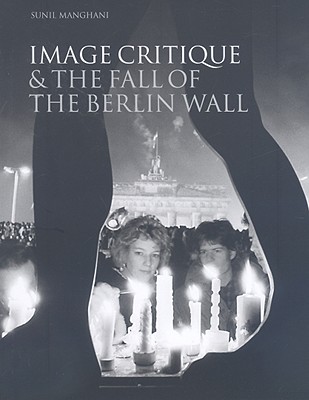 Image Critique and the Fall of the Berlin Wall (Paperback)
Intellect Ltd, 9781841501901, 272pp.
Publication Date: September 15, 2008
* Individual store prices may vary.
Description
Although we are now accustomed to watching history unfold live on the air, the fall of the Berlin Wall was one of the first instances when history was produced on television. Inspired by the Wall and its powerful resonances, Sunil Manghani's breakthrough study presents the new critical concept of "image critique," a method of critiquing images while simultaneously using them as a means to engage with contemporary culture. Manghani examines current debates surrounding visual culture, ranging from such topics as Francis Fukuyama's end of history thesis to metapictures and East German film. The resulting volume is an exhilarating interweaving of history, politics, and visual culture.
"Sunil Manghani's Image Critique & the Fall of the Berlin Wall is the best sort of scholarly book—an intellectually grounded and theoretically adventurous critical performance. Through his concept of image critique, Manghani makes a virtue out of the many attributes of images that bedevil visual cultural studies, rightly insisting that rather than domesticating images for the tyranny of the word, scholars must do visual studies from the ground of images, in the process reconceptualizing theory and criticism. Manghani adeptly anchors his insights in close engagements with images, most notably images from the event of the fall of the Berlin Wall.  If heeded, Manghani's book will change the trajectory of visual cultural studies by making critique a performance with force in the world."—Kevin  DeLuca, University of Georgia
 
 
 
 
 
About the Author
Sunil Manghani is lecturer in film and television at York St John University College, United Kingdom. He is coeditor of "The Image Reader.""""
Praise For Image Critique and the Fall of the Berlin Wall…
"Sunil Manghani's Image Critique & the Fall of the Berlin Wall is the best sort of scholarly book—an intellectually grounded and theoretically adventurous critical performance. Through his concept of image critique, Manghani makes a virtue out of the many attributes of images that bedevil visual cultural studies, rightly insisting that rather than domesticating images for the tyranny of the word, scholars must do visual studies from the ground of images, in the process reconceptualizing theory and criticism. Manghani adeptly anchors his insights in close engagements with images, most notably images from the event of the fall of the Berlin Wall.  If heeded, Manghani's book will change the trajectory of visual cultural studies by making critique a performance with force in the world."
— Kevin  DeLuca, University of Georgia
or
Not Currently Available for Direct Purchase