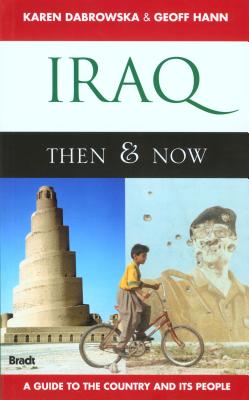 Iraq Then and Now (Paperback)
A Guide to the Country and Its People
Bradt Travel Guides, 9781841622439, 371pp.
Publication Date: June 17, 2008
* Individual store prices may vary.
Description
This new Bradt title responds to huge public interest in both Iraq and its people and is less a travel guide certainly for the time being and more of an objective account of Saddam's regime as a whole, and the build-up to the recent conflict.Focusing on developments in post-Saddam Iraq, without ignoring the horrors which have occurred in the aftermath of the war, the author highlights the country's positive progression, with chapters such as Iraqi Voices describing the hopes, fears and ambitions of Iraqis and Post-Saddam Iraq where we get to hear the views of prominent politicians on the war and how it was handled. When Bradt published the first edition of its travel guide to Iraq, the country was slowly breaking free from the shackles of sanctions, Western tourists were returning in small numbers and it looked as if the fledgling tourist industry would grow. As in that travel guide, this new book introduces the magnificent ancient Iraqi civilisations and provides a historical background to the country, as well as providing updated practical information on which places are still open to visitors.
About the Author
Karen Dabrowska is a New Zealander journalist living in London who focuses on Islamic culture and conflicts. Geoff Hann runs his own tour company in the UK, specializing in Iraq and the more unusual destinations.
or
Not Currently Available for Direct Purchase