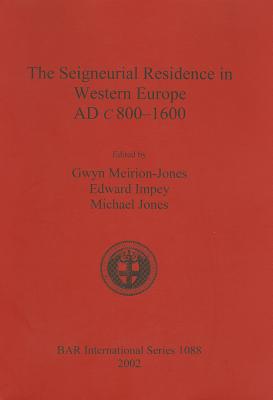 The Seigneurial Residence in Western Europe Ad C.800-1600 (Paperback)
British Archaeological Reports, 9781841714660, 280pp.
Publication Date: January 15, 2003
* Individual store prices may vary.
Description
A collection of eighteen papers which were originally intended to be presented at a colloquium, that did not take place, and complement Manorial Domestic Buildings in England and Northern France (Society of Antiquaries of London Occasional Papers 15, 1993). The papers include theoretical analyses of the effects of seigneurial hierarchy on architecture, studies of particular architectural developments and discussions of specific buildings. Subjects include fortified buildings, Norman and Angevin residences, Scottish royal residences, Irish castles, the carpentry of 14th-century timber halls in England, the Channel Islands, the noble residence in Brittany, timber architecture in France, the imperial hall at Frankfurt am Main, Muzenberg, Norwich Castle, Boothby Pagnall. Four papers in French, the rest in English.