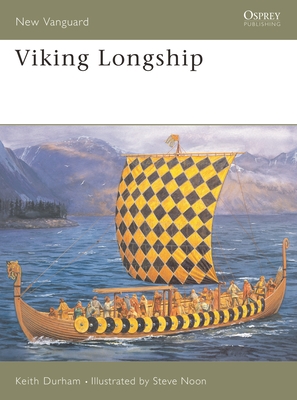 Viking Longship (Paperback)
Osprey Publishing (UK), 9781841763491, 48pp.
Publication Date: February 25, 2002
Description
Viking longships evolved from one-man canoes of the Scandinavian Stone Age, through wood-built-ships of c. 200 BC into the recognisable longboats of the 4th century AD. From this point, the Viking Longship developed into the pre-eminent raider and trader in the North Sea and Baltic, venturing as far afield as the Mediterranean, North Atlantic and modern-day Russia. Keith Durham uses reconstructions, original sources, translations and archaeological evidence to render a vivid picture of the vessels that dominated the seaways of Scandinavia, founded colonies on Iceland, Greenland and the New World and terrorised the coastlines of northern Europe. Also covered are Norman vessels, including the invasion fleet of William the Conqueror.
About the Author
Keith Durham is the author of Men-at-Arms 279: 'The Border Reivers'. He is also a skilled and respected figure sculptor who has produced models for a number of companies including Border Miniatures.
Advertisement