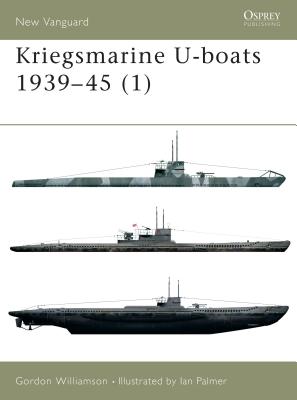 Kriegsmarine U-Boats 1939 45 (1) (Paperback)
Osprey Publishing (UK), 9781841763637, 48pp.
Publication Date: May 25, 2002
Description
This, the first of two volumes on Germany's World War II U-boats, traces their development from the early U-boats of the Kaiser's Navy, the prohibition on Germany having U-boats following the Armistice in 1918 and the subsequent Treaty of Versailles, the secret development of U-boats using a 'cover-firm' in Holland, culminating in the formation of the 1st U-boat Flotilla in 1935 with the modern Type II. The operational history section includes examples from the Classes Type VIIA, Type VIIB, VIID, VIIE and VIIF before concentrating on the mainstay of the U-boat arm, the Type VIIC. Comparisons are also made with the standard allied submarines, their strengths, weaknesses and U-boat tactics.
About the Author
Gordon Williamson was born in 1951 and currently works for the Scottish Land Register. He spent seven years with the military Police TA and has published a number of books and articles on the decorations of the Third Reich and their winners. He is author of a number of World War II titles for Osprey.
Advertisement