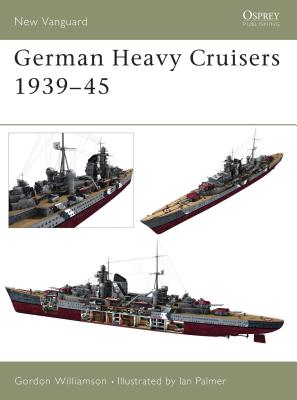 German Heavy Cruisers 1939-45 (Paperback)
Osprey Publishing (UK), 9781841765020, 48pp.
Publication Date: July 23, 2003
Description
The development of this excellent and successful class of warship only became possible after the Anglo-German naval agreement of 1935 eased restrictions on the types of ship Germany could build; even then only five of the class were permitted: the Admiral Hipper, the Blucher, the Prinz Eugen, the Seydlitz and the Lutzow. These Cruisers were designed for Atlantic operations and had eight 8 inch guns, 12 10.5 cm heavy anti-aircraft guns and 17 smaller calibre anti aircraft guns as well as twelve torpedo tubes and their own compliment of up to six aircraft. This title covers the design, development and operational history of the Heavy Cruisers of the Admiral Hipper class.
About the Author
Gordon Williamson was born in 1951 and currently works for the Scottish Land Register. He spent seven years with the Military Police TA and has published a number of books and articles on the decorations of the Third Reich and their winners. He is author of a number of World War II titles for Osprey.
Advertisement