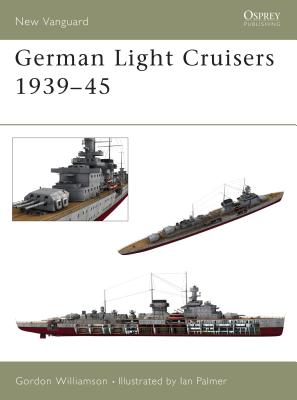 German Light Cruisers 1939-45 (Paperback)
Osprey Publishing (UK), 9781841765037, 48pp.
Publication Date: September 25, 2003
Description
The German Navy of World War II was small in number, but contained some of the most technologically advanced capital ships in the world. This meant that although the Kriegsmarine never felt capable of encountering the might of the British Navy in a fleet action, her ships were individually more than a match for the outdated vessels of the Royal Navy. Nowhere was this more the case than in Germany's fleet of light cruisers. There were only six vessels in this fleet: the Emden, Leipzig, Koln, Konigsberg, Karlsruhe and Nurnberg. This book describes their design, development and varied operational history throughout the course of the Second World War.
About the Author
Gordon Williamson was born in 1951 and currently works for the Scottish Land Register. He spent seven years with the Military Police TA and has published a number of books and articles on the decorations of the Third Reich and their winners. He is author of a number of Osprey World War II books.
Advertisement