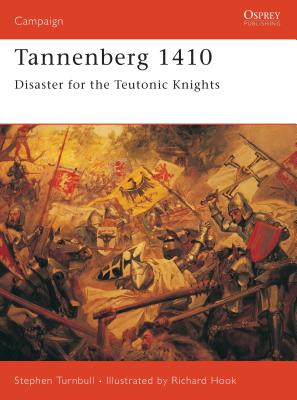 Tannenberg 1410: Disaster for the Teutonic Knights (Paperback)
Disaster for the Teutonic Knights
Osprey Publishing (UK), 9781841765617, 96pp.
Publication Date: May 20, 2003
* Individual store prices may vary.
or
Not Currently Available for Direct Purchase
Description
By 1400 the long running conflict between the Order of Teutonic Knights and Poland and Lithuania was coming to a head, partly as a result of the Order's meddling in the internal politics of its neighbours. In June 1410 King Wladislaw Jagiello of Poland invaded the Order's territory with a powerful allied army including all the enemies of the Teutonic Knights - Poles, Lithuanians, Russians, Bohemians, Hungarians, Tartars and Cossacks. This book recounts how, when the armies clashed on the wooded, rolling hills near the small village of Tannenberg, the Teutonic Knights suffered a disastrous defeat from which their Order never recovered.
About the Author
Stephen Turnbull is recognised as one of the world's foremost military historians of the medieval and early modern periods. He first rose to prominence as a result of his book published in 1977, The Samurai: A Military History. Since then he has achieved an equal fame in writing about European military subjects and has had over 30 books published.
Advertisement